You might have considered doing the tree service work yourself. But then you quickly realize how much time and effort goes into removing just one tree. Working with trees and shrubs can be tricky. But that's where a professional tree service comes in!
For situations like this, our team at United Tree Care is here to help! We provide professional tree services in Northern Virginia neighborhoods, including Mt. Vernon, Falls Church, and Alexandria, VA.
Professional Tree Removal Service in Alexandria
Our tree experts will work with you from start to finish for tree removal services in Alexandria, VA. Our VA tree service professionals will help you determine the type of tree care service that is best for your home. We offer removal and tree trimming services so that we can help with any size job in Fairfax County, VA.

Whether you need us for commercial or residential tree services, we have the tools and knowledge to ensure it's done right. We pride ourselves on excellent professional tree service from start to clean up.

If you need more information about any of our tree removal services, don't hesitate to contact us today for a free quote. Whether you need one or many trees removed in VA, you can count on us.
Tree Removal vs. Pruning
Tree pruning is when you select specific parts of your trees and shrubs to remove. Our professional tree pruning service typically includes buds, roots, and branches. Crown reduction pruning is recommended when a tree has grown very large and takes up too much space in your yard.

We recommend doing this tree service annually to keep your trees healthy. This way, we can take preventative measures with dead branches before they become unhealthy or pose a safety hazard. Tree trimming and pruning help promote healthy growth while preventing safety issues in the future.

Our tree service also includes tree shaping. The benefits of tree shaping include both health and beauty! Shaping lets your trees maintain healthy growth while maintaining their beauty. Your certified arborist will do the best they can to save your tree. We want to develop the best solution for your trees and home's safety and health.
When Do You Need Tree Pruning Services?
Our professional team of certified arborists and tree experts has over three decades of experience. We are a locally owned and operated tree service company in VA, so we care about our community and understand the pride you take in your house. Our professional crew is licensed and insured in the state of Virginia. You can trust us to handle your Alexandria tree services.

We only use top-of-the-line special equipment when pruning trees, tree trimming, or other tree services. Our gear is properly maintained and well-serviced, so you can trust that you're receiving the best tree service in Alexandria, VA. We treat your trees and shrubs with the utmost care.

We offer free estimates and fair, transparent pricing. We don't want you to have any surprises when you need tree services in Alexandria, VA, and the surrounding areas. Contact a certified arborist today for a free estimate on our tree care services or other services.
How To Spot a Dead Tree
Do you suspect that your tree is dead? Give our professional, VA-based company a call right away. Let us know if you notice any of these symptoms for tree service in the Alexandria, VA, area:
Most trees do not die overnight. Keep an eye out for these things to see if they slowly develop over time.
Dangers of Not Removing a Dead Tree
Our team of tree removal experts will also help you determine if you need your tree pruned rather than completely removed. You may also just need some tree trimming, depending on its health.
Falling Tree Branches
If you have a dead tree, it can become a potential risk if not removed properly. Dead trees don't receive any nutrients. This means that they're more fragile and prone to breaking.

Falling tree branches can be unsightly on your property at best. At worst, they can be dangerous for you and your home. A branch could fall off and make its way to your home or car. This risk is increased if strong winds come through during a storm.
Damage to Utilities and Power Lines
An increased risk of breaking also means a risk of damage to power lines. This can result in a utility outage.

We also offer emergency tree services for dangerous tree removal projects in Alexandria, VA. If you had a tree fall on your house or vehicle and need emergency tree removals, give us a call! Our emergency tree service is available 24/7.
Senior Discount & Military Discount
Senior citizens and active and retired military personnel can get a 10% off discount on all of our tree services. It's just one of our many ways of saying thank you for your service.
A Northern Virginia Tree Services Company
For any Tree Service questions, call to speak to one of our tree service professionals and tree experts, arborists, landscaping, and snow & tree removal professionals today. We service the entire DC metro and Northern Virginia area, including cities in and surrounding Manassas, Fairfax, Alexandria, Arlington, Falls Church, Annandale, Centreville, Chantilly, Springfield, Woodbridge, Burke, Lorton, McLean, Reston, Sterling, and Herndon, VA. We're Northern Virginia's #1 professional tree care company.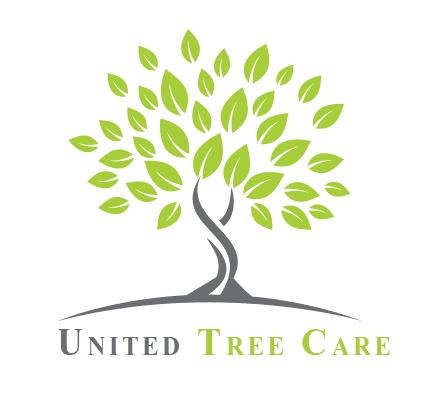 Give Us A Call At
(571) 762-9351