Certified Arborists
The licensed arborists at United Tree Care are standing by to tackle jobs big and small in Northern Virginia. Whether you need help trimming branches away from power lines or want a certified expert to diagnose one of your trees for removal, we are happy to help.
Do you have a tree causing concern on your property? Maybe it was damaged in a storm or has taken a turn for the worse due to pests or disease. Expert arborists in Northern Virginia can help!
Arborism is a specialized field of study relating to the health and wellness of trees. Professional arborists undergo years of plant health care study to help people like you!
What Is an Arborist?
An arborist receives extensive specialty training in the science of tree care, planting, and maintenance. This includes diagnosing damaged or sick trees, cutting and trimming, and planning future forested areas regarding erosion and disease control.
Typical arborist services include investigating trees for disease or structural integrity and recommending appropriate measures for efficient tree removal or proper tree care.
What Are Our Safety Standards?
Your safety is our top priority. Diseased or damaged trees have a greater risk of falling or breaking, which can endanger your family and property.
Our trained professionals can assess the situation and determine a safe action plan. This may include tree or limb removal near or in contact with power lines.
We follow strict safety precautions, including the use of proper safety equipment. If you suspect a hazardous tree, powerline, or other complication, get to a safe location and contact us as soon as possible.
Benefits of Hiring a Northern VA Arborist
The local arborists at United Tree Care are intimately familiar with the area's kinds of trees, soil, and common tree pests. They have the knowledge and experience to diagnose and deal with common problems safely and effectively correctly.
Don't let a problem worsen or risk your safety by trying to handle it alone before you need an emergency tree service contact the Northern Virginia tree experts at United Tree Care.
Safety Assessment
One of the most common functions of Northern Virginia arborists is to do a risk assessment to assess the integrity and safety of aged trees. This can be on public or private land, including commercial property, often due to storm damage or disease.
For example, a large tree on private property suffers damage from a storm creating concern for nearby houses. An arborist can investigate the tree to see if it is at risk of falling or future damage that could pose a safety threat.
An arborist can then take action or oversee the work of others to safely address the tree, whether that be professional tree removal service, tree trimming, or aspects of tree care.
Pest Management
Several pests and invasive species can have devastating effects on trees and shrubbery. These pests can kill entire trees, which poses a greater risk to surrounding structures and people, not to mention the loss of the benefit of the living tree.
A tree arborist is an expert in trees and all aspects of tree health, including identifying pests, attempting to remove them, and strategizing how to mitigate their spread.
Improve Root Growth
Promoting root growth is one of the best ways to strengthen a tree and reduce its risk of falling. This can be done using chemicals such as hormones, eliminating threats like pests, or improving the surrounding area that may be blocking the potential for roots to spread.
Pruning for Enhanced Aesthetics
Like pruning flowers, trees can be nurtured to grow healthier and fuller with proper trimming and maintenance. Whether you want a plan for a developing tree or to maintain a healthy, mature tree, an arborist's expertise can help.
Soil Amendment
Soil can be amended with a number of products and materials for specific purposes. This can include adding nutrients to the tree, creating a better environment for root growth, or reinforcing the ground. Proper soil management can have a huge impact on the health of a tree.
Why You Should Choose United Tree Care
At United Tree Care, our experienced team is available 24/7 and only a phone call away. Our Northern Virginia tree experts can diagnose problems and prevent them from causing future damage.
Our Virginia's licensed and insured tree service company is locally owned and operated. This means we are familiar with the area, including common tree species, and can use that knowledge to help our neighbors in need.
We pride ourselves on our work and offer free estimates with transparent pricing. Our array of tree services goes beyond an arborist inspection and report, with the tools and skill needed to assist with tree pruning, stump removal, and more. Give us a call for all of your arborist and landscaping needs.
FAQs
Hire Us Today For Healthy and Beautiful Trees!
Whether you're being proactive or reactive about the trees on your property, the certified experts at United Tree Care will gladly assist. We pride ourselves on great customer service and offer free estimates with transparent pricing on all of our quality tree services, and the value of our work speaks for itself.
Call us before attempting to deal with a tree you aren't confident about or that might cause further damage to your property. Don't let problems go unchecked or put you and your family at risk. Hire your local arborists in Northern Virginia for beautiful and healthy trees!
A Northern Virginia Tree Services Company
For any Tree Service questions, call to speak to one of our tree service professionals and tree experts, arborists, landscaping, and snow & tree removal professionals today. We service the entire DC metro and Northern Virginia area, including cities in and surrounding Manassas, Fairfax, Alexandria, Arlington, Falls Church, Annandale, Centreville, Chantilly, Springfield, Woodbridge, Burke, Lorton, McLean, Reston, Sterling, and Herndon, VA. We're Northern Virginia's #1 professional tree care company.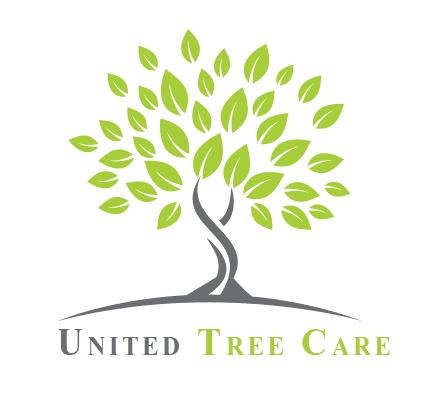 Give Us A Call At
(571) 762-9351