5-Star Rated Stump Grinding Services In Northern Virginia
If you're looking for affordable stump grinding near me? Look no further. United Tree Care offers tree services, tree stump removal, and stump grinding services to homeowners and businesses in the Northern Virginia area. We also offer lawn care and snow removal services. Let us help you care for your home or business all year long. Our stump removal experts are professionally trained to remove your tree and care for the unsightly stumps on your property.

After a tree falls or you cut it down, a stump and the roots remain. Hire a professional to handle your tree service and grinding project details. Contact us today for a free estimate for our stump grinding services. We offer upfront and transparent pricing. Let us know if you have more than one stump, you need to remove, as well as the sizes, so that we can give you the most accurate estimate for the cost of your project.
Why is Stump Removal Important?
If tree stumps are removed after a tree is cut, it can become infected with wood decay fungi. The fungi will develop spores and fungal hyphae that will grow and damage your landscape. We specialize in stump removal services.
Stumps left in your yard can become tripping hazards and clutter your yard. A small stump may seem harmless, but it can still cause problems in your yard. Large stumps can also make it hard to mow your grass and keep your backyard looking nice.

Removing the tree stumps yourself can be expensive, labor-intensive, and time-consuming. Using chemicals or renting equipment to grind your stumps can cause damage to the surrounding area.

To keep your yard and landscaping healthy, hiring a professional to remove the tree stump in your yard safely is best.
Stump Removal vs. Stump Grinding Service
You may wonder if removing a stump is better than grinding it completely. It's easy to get these two services confused.
This service covers routine maintenance to your yard to upkeep its health. Lawn maintenance is important to keep your garden or yard in good shape.
When you start with grinding a stump:
However, if the stump infects fungus, you'll want to eliminate mulch or sawdust left behind.
When you remove a stump:
Beyond managing pests, there are other factors to consider when you need stump removal. Stumps may not have the most aesthetically pleasing effect on your landscaping. If you have children, it could be unsafe for them when they play in your yard. Additionally, the stumps can take away from the nutrients your other trees need to grow.

Costs will vary depending on the exact needs of the job. If you still have questions about which is best for your stump, rely on the tree professionals at United Tree Care. Our team can help you determine which course of action will be safest for your home in the Manassas, VA area.
Trusted Northern Virginia Tree Services Company
We provide stump removal and stump grinding services in Manassas, VA, and throughout the Northern Virginia area. No job is too big or too small for our professionals. We can remove that sick tree, use our stump grinder to get rid of the tree stump, and take care of your other tree service and pruning needs.
Removing stumps from your property with stump grinding is a cost-effective way to remove those unwanted stumps left in your yard. Our professionals do their best not to disturb other plants or leave holes in your yard.

As part of our tree removal and stump grinding services, we also care for the roots that remain after the trees and stumps are removed.
Tree stump grinding can be a loud, messy project. The stump grinder will make loud noise while grinding the tree stump. It will also create wood chips and sawdust that can wind up all over the ground. With United Tree Care, know we'll leave your Manassas, VA area home clean and tidy afterward. We pride ourselves on doing a great job for our local families and business owners.

Call United Tree Care for a free no-obligation stump removal estimate. We'll help you get rid of those tree stumps and get your property back to looking top-notch in no time. Stump grinding prices can vary depending on how many stumps you're looking to remove from your property.
A Northern Virginia Tree Services Company
For any Tree Service questions, call to speak to one of our tree service professionals and tree experts, arborists, landscaping, and snow & tree removal professionals today. We service the entire DC metro and Northern Virginia area, including cities in and surrounding Manassas, Fairfax, Alexandria, Arlington, Falls Church, Annandale, Centreville, Chantilly, Springfield, Woodbridge, Burke, Lorton, McLean, Reston, Sterling, and Herndon, VA. We're Northern Virginia's #1 professional tree care company.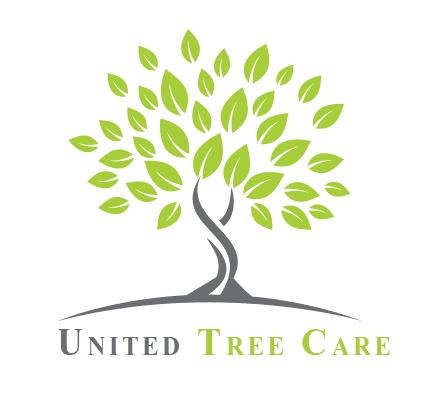 Give Us A Call At
(571) 762-9351