Snow Removal Services
in Northern Virginia
As summer turns into fall, and fall into winter, those white, fluffy flakes start crossing people's minds. While kids look forward to snow days, as a business owner, that snow can be a huge problem for your business. United Tree Care in Northern Virginia offers HOA and commercial snow removal services so you don't have to close due to snow or get to the office early to plow snow yourself.
How Much Does Snow Removal Cost?
There are lots of things that can factor into your snow removal service cost. United Tree Care provides free estimates for our snow plow service and other winter services done by our company.

Professional snow removal services in Manassas, VA don't have to break the bank, but they can give you peace of mind knowing your property will be taken care of all winter long.

Costs are at an hourly rate or a per-visit rate for our customers. We'll talk with you about your property and site needs to help you determine the best option for you.

We strive to offer you a fair price for your service. Our company offers a variety of services and takes pride in doing a great job for a great price.
What's Included in Snow Removal Service
When people think of snow removal, the first thing that usually comes to mind is snow plowing. In addition to taking care of your snow, we can also help with ice management.

We understand how important it is for people to be able to access your business, regardless of when the last snow storm was in Northern Virginia. Having a company you can trust to take care of your property can be a huge relief and one less thing you need to worry about.
As part of our professional snow removal service offerings, we can clear properties of any size. We also offer ice removal services. Some of the areas we can clear are:
There are no businesses or projects that are too big or too small for snow or ice removal. We'll be your reliable snow removal service all winter long – no matter how many snow storms we have this year.

The professionals at United Tree Care work 24 hours a day so we can clear your property any time day or night. We can plow snow and take care of ice removal on properties of any size in Northern Virginia.

In addition to plowing snow, we can also help with ice management. We can use salt and sand on your driveway or parking lot to make it safe for employees and customers to get in and out.

We also offer emergency snow removal service options. Just contact our office in Manassas, Virginia to request a quote from our professional team for your project.

Why Hire Someone for Commercial Snow Removal?
The professionals at United Tree Care have a variety of equipment to remove snow and take care of snow plowing. Purchasing this equipment yourself can be an expensive investment. Storing snow removal equipment when it's not in use and keeping up with maintenance are other things you don't need to worry about with United Tree Care.

We also have years of experience handling a variety of different property types and weather conditions. We work around the clock to be sure that your property is cleared properly with both snow and ice removal.

No job is too big or too small for our team. Whether you have one location or several, we can help remove snow and ice following each storm this winter.
Because we're local snow removal contractors, we are familiar with the forecasts and needs of our local community. We'll be able to respond quickly to help our customers keep their property clear.

You can also schedule your snow removal service so that the sidewalk and parking lots are plowed and salted before your employees arrive for the day. You won't have to worry about getting to the office early to take care of snow removal & snow plowing when you hire United Tree Cares.
Call United Tree Care today to set up a seasonal contract, get your free estimate. United Tree Care is based in Manassas, VA, and services the surrounding areas for both snow and tree removal services. We look forward to helping remove snow from your property this winter.
A Northern Virginia Tree Services Company
For any Tree Service questions, call to speak to one of our tree service professionals and tree experts, arborists, landscaping, and snow & tree removal professionals today. We service the entire DC metro and Northern Virginia area, including cities in and surrounding Manassas, Fairfax, Alexandria, Arlington, Falls Church, Annandale, Centreville, Chantilly, Springfield, Woodbridge, Burke, Lorton, McLean, Reston, Sterling, and Herndon, VA. We're Northern Virginia's #1 professional tree care company.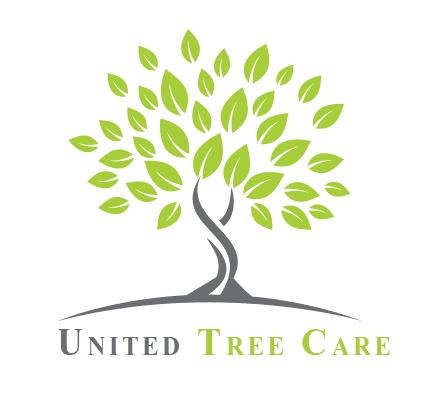 Give Us A Call At
(571) 762-9351