Lawn Care Service in Manassas VA
Are you in need of lawn care services? Turn to our lawn mowing experts at United Tree Care & Landscaping in Manassas, VA. Our team is professionally trained to mow your lawn with pride and to your satisfaction.

When it comes to lawn services, such as cleanup and removal of crabgrass & weeds, trimming sidewalks and pruning shrubs, and other lawn care needs you may have, you can always rely on us. Our company delivers quality lawn mowing service throughout Manassas, VA, and the surrounding area.
Top Lawn Care Services in Manassas VA
We provide lawn mowing, edging, and trimming in Manassas, VA, and throughout the Northern VA area including surrounding cities. We work in Alexandria, Arlington, Fairfax, Chantilly, Manassas Park, Centreville, Gainesville, Burke, Springfield, and Woodbridge, VA. We offer free consultations on all landscape maintenance and design services.
How Often Should
You Mow Your Lawn?
Our lawn mowing experts highly recommend weekly mowing or at least on a bi-weekly basis during the season. However, this could vary depending on your current lawn height and the rate of the grass growth. Our Manassas, VA lawn care professionals can help you determine how frequently your lawn needs mowing.
Lawn mowing helps keep your lawn healthy and beautiful. Edging and trimming improves the overall look of your lawn.
What is the difference between
lawn care & landscaping?
It can be easy to mistake landscaping for lawn care. However, landscaping is a much more extensive process than routine lawn maintenance.

No matter what you need, you can rely on United Tree Care. Contact us to get a free estimate on our landscaping design, lawn maintenance and care services for local customers. If you're looking for lawn and landscaping services in Northern Virginia, we're your crew. We are serving Manassas nearby areas.
Lawn Care
This service covers routine maintenance to your yard to upkeep its health. Lawn maintenance is important to keep your garden or yard in good shape.
At United Tree Care, our Manassas lawn service includes:
Landscaping
Landscaping is a more time-consuming practice than lawn maintenance. Landscaping requires professional knowledge and experience to help you shape your outdoor space exactly how you envision it. Landscaping can be beneficial to your mental health by providing you with serene scenery to enjoy every day. It can also increase your property value, reduce soil degradation and protect your home from outdoor pests like ticks or fleas.
Landscaping usually involves the following:
5 Reasons Why You Should Use a Lawn Care Service
You may not think it's necessary to hire someone for a lawn service. However, hiring lawn services can have its perks beyond just extra attention to detail. Here are the top five reasons why you should use a lawn care service instead of doing it yourself.
Save Time
Whether it's carving out twenty minutes to mow your lawn or setting aside hours for proper landscaping, taking care of your yard can become time-consuming! We understand that you're busy with your job, family, and life.

Full range of lawn care is not always as simple as just mowing your lawn. You'll have to research and shop for exactly what materials or equipment you need for your lawn specifically. When you work with United Tree Care, there's no need to worry about that!
Our lawn service will make sure your yard is consistently well-maintained without any extra effort on your part. Sit back, relax, and let us bring your vision to life.
Save Money
Gathering everything you need for proper lawn care or landscaping can become costly quickly. Plus, residential equipment usually is not as powerful as professional-grade tools. From lawn care equipment to products you need for your soil, it might not be cost-effective to manage your lawn care. When you do the math, it can be less expensive to hire lawn service!
We Use High-Quality Equipment
Our team of professional landscapers uses the highest quality equipment available. Our team uses up-to-date equipment so you receive state-of-the-art care. Your lawn will receive the best quality work. We go extra mile to keep our customers happy.
Our Team Has The Expertise Your Lawn Care Service
Lawn care and landscaping can be surprisingly nuanced! For example, it can take years of experience to know what type of fertilizer or weed killer works best in your particular environment and with your soil composition – something most homeowners don't have the knowledge or time for. Our team has extensive years of experience in landscaping design.
Licensed & Insured Lawn Mowing Service
Our team of professionals is licensed and insured in the state of Virginia. We understand how valuable your property is to you! It is our goal to provide top-quality and safe services to you at an affordable price.

Another perk of working with a licensed professional is that they keep a healthy lawn and give professional quality work. This way, you won't have to worry about how to properly store things like fertilizers or pesticides. You also don't have to spend the money on costly equipment or storing a bulky lawnmower. Some lawn care products have chemicals that can be unsafe if handled improperly or aren't easily available to consumers.
Get a Free Estimate in Manassas, VA
Manassas area neighborhoods can trust that we'll do an great job treating your home with weed control and grass cutting. We also offer additional services, like tree removal, tree trimming services, and stump grinding. Give us a call for a free estimate; our professional lawn service providers have more than 30 years of experience and are more than happy to help!
A Northern Virginia Tree Services Company
For any Tree Service questions, call to speak to one of our tree service professionals and tree experts, arborists, landscaping, and snow & tree removal professionals today. We service the entire DC metro and Northern Virginia area, including cities in and surrounding Manassas, Fairfax, Alexandria, Arlington, Falls Church, Annandale, Centreville, Chantilly, Springfield, Woodbridge, Burke, Lorton, McLean, Reston, Sterling, and Herndon, VA. We're Northern Virginia's #1 professional tree care company.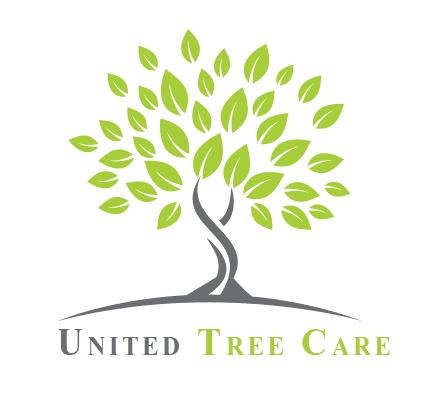 Give Us A Call At
(571) 762-9351