Our team at United Tree Care understands the challenges of dealing with trees on your property, whether a fallen tree or one too close to your home. It can be daunting to tackle on your own, and that's where we come in. Our experts have years of experience providing professional tree services to homeowners in Northern Virginia, including Manassas, VA.
We offer various services, including tree removal, tree trimming, pruning, stump removal, and much more. Our team has state-of-the-art tools and equipment to ensure the job is done efficiently and safely.
Professional Tree Removal Service in Manassas, VA
For tree removal services in Manassas, VA, our tree experts will work alongside you from the planning stage. Our Manassas VA tree services consultants can assist you in choosing the most suitable kind of tree maintenance service for your property. We can assist with any size job in Prince William County, VA, since we provide removal and tree trimming services.

We have the tools and expertise to ensure that whatever kind of commercial or residential tree work you need gets done properly. We take great pride in our professional tree service from beginning to end. If you need more information about any of our tree removal services, don't hesitate to contact us today for a free quote. You can count on us whether you need one or many trees removed in Manassas, VA.
Tree Removal vs. Pruning
You're doing tree trimming when you choose certain sections of your trees and bushes to cut away. Buds, roots, and branches are all part of our professional tree pruning service. When a tree has gotten too big and takes up too much area in your yard, crown reduction pruning is advised.

We recommend doing this tree service every year to keep your trees healthy. In this manner, we may aversively address dead branches before they become harmful or pose a danger. Tree trimming and pruning are effective methods of maintaining good development while preventing safety problems in the future.
Tree shaping is part of our tree services. Tree shaping has both health and aesthetic benefits! By allowing your trees to develop healthily while retaining their appeal, shaping may help you. Your tree will be saved as much as possible by your certified arborist. For the safety and health of your trees and home, we want to propose the greatest solution possible.
When Do You Need Tree Pruning Services?
Our company employs over three decades of expertise among its skilled arborists and tree experts. We are a Manassas, Virginia-based tree service firm that cares about our region and understands how much you value your home. In the state of Virginia, our skilled team is licensed and insured. We'll take care of your Manassas tree needs, and you can rely on us.
We only utilize top-of-the-line specialized equipment while trimming trees, pruning trees, or performing other tree services. You may trust that you get the finest tree service in Manassas, VA, because our equipment is regularly maintained and well-serviced. With the utmost care, we treat your trees and shrubs.
We offer free estimates for all our tree services in Manassas, VA. Contact our certified arborists to get yours.
Senior Discount & Military Discount
Senior citizens and active and retired military personnel can get a 10% off discount on all of our tree services. It's just one of our many ways of saying thank you for your service.
Identifying a dead tree is not always easy
Do you think that your tree is no longer alive? Call our Manassas tree company right now if you want a professional service. Let us know if you notice any of the following signs while working for tree service in Manassas, Virginia: To see if they grow slowly over time, keep an eye out for them.
It can be hazardous to leave a dead tree unremoved
You may also enlist the help of our tree trimming crew to assess whether or not you should prune your tree rather than remove it. Depending on the health of the tree, you may simply need some trimming.
Have you ever been concerned about falling tree branches?
A dead tree may pose a danger if it isn't properly removed. There are no nutrients available to dead trees. As a result, they're more delicate and prone to shattering. At worst, falling tree branches may be an eyesore on your land. They may be harmful to you and your family, at the very least. A branch could land on your property or vehicle, causing damage. If violent winds blow through during a storm, this danger increases.
In the case of any damage to utilities and power lines…
There is a higher likelihood of power line damage when there is an increased risk of breaking. Such an occurrence can lead to a utility outage. We provide emergency tree services for hazardous tree removal projects in Manassas, VA. Please contact us if you require emergency tree removal due to a fallen tree on your house or vehicle. Our 24/7 emergency tree service is at your disposal.
How To Spot a Dead Tree
You're probably wondering what happens when mature, healthy trees and shrubs die abruptly. Natural factors like storm damage are sometimes at play, while other times, external factors are at play. The most frequent causes of your elderly tree's demise are:
The tree reached its lifespan
Excess water rotting at the roots
The roots don't get enough water, so they don't grow and develop properly
You give your trees too much fertilizer, which prevents trees from taking in enough moisture
Damage from animals or insects
Too much mulch nearby is preventing the tree from getting enough oxygen
We can securely remove your tree from your yard if it is beyond salvaging. We have the equipment necessary to remove even the biggest trees from your property. We also provide stump removal services. If you have a rotting tree stump, contact us for stump removal; this may attract flies! Stump removal must be done with care and accuracy to guarantee all roots are gone. The sooner you can excise a stump, the better.
A Northern Virginia Tree Services Company
For any Tree Service questions, call to speak to one of our tree service professionals and tree experts, arborists, landscaping, and snow & tree removal professionals today. We service the entire DC metro and Northern Virginia area, including cities in and surrounding Manassas, Fairfax, Alexandria, Arlington, Falls Church, Annandale, Centreville, Chantilly, Springfield, Woodbridge, Burke, Lorton, McLean, Reston, Sterling, and Herndon, VA. We're Northern Virginia's #1 professional tree care company.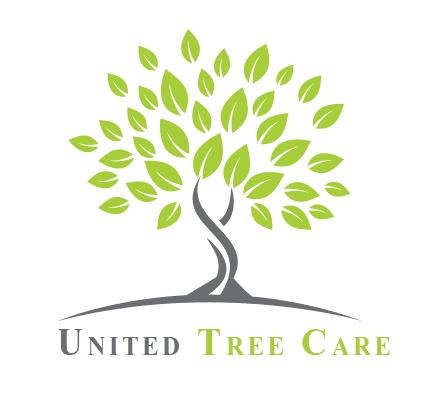 Give Us A Call At
(571) 762-9351